March 8, 1943 – Nov. 29, 2021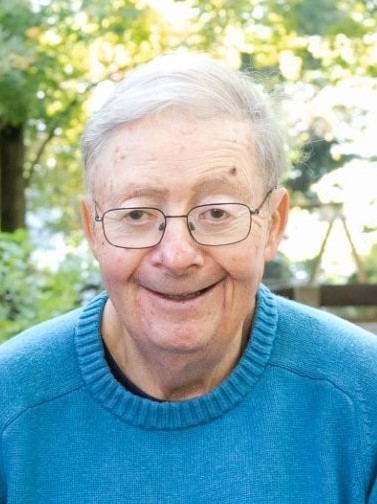 Lee Robert Bucksten, 78, Carmel, passed away Nov. 29, 2021.
He was born March 8, 1943 in Chicago, Ill., son of the late Coleman A. and Ruth (Newlander) Bucksten.
As a proud graduate of the University of Wisconsin, where he received his Bachelor of Arts degree, Mr. Bucksten was a lifelong Badgers sports fan. He was always ready to cheer them on…GO BADGERS! He was a veteran of the US Navy. He served active duty from 1968 to 1971, then continued in Reserve duty from 1971-1973. Mr. Bucksten worked in the insurance industry for more than 40 years.
For the past five years, he volunteered at IU North Hospital where he enjoyed greeting people, helping folks with directions, delivering flowers and any other tasks at hand. He was an avid golfer and enjoyed playing cards, such as Sheepshead, Bridge, Euchre and Poker, with close friends. He also loved to read and was a huge fan of all sports that included the Wisconsin Badgers.
Edesto, S.C. and Sedona, Ariz. were the two favorite places he looked forward to visiting. In 1968 and in the town of Elmira, Ill., he married the love of his life, Nan Jackson, and they shared 53 years of living and sharing life together.
Survivors include wife, Nan Bucksten; daughter, Susan (Christopher) Andrea; son, David (Sara) Bucksten; grandchildren, George Andrea, Madelyn Bucksten, Naomi Bucksten, Joseph Bucksten and Maisie Bucksten; and brothers, Bill Bucksten and Denys Bucksten.
Family and friends are scheduled to gather Tuesday, Dec. 7, 2021 from 3-5 p.m. in St. Peter's United Church of Christ, of which Mr. Bucksten was a member, and where the Funeral Service will begin at 5 p.m., officiated by Pastor Lori Bievenour. Masks are required.
The family requests donations in memory of Mr. Bucksten be directed to St. Peter's United Church of Christ, 3106 E. Carmel Drive, Carmel, Ind. Bussell Family Funerals is privileged to assist the family in arrangements.