2022 Ford Bronco Is Like An All-Road Family-Friendly Mustang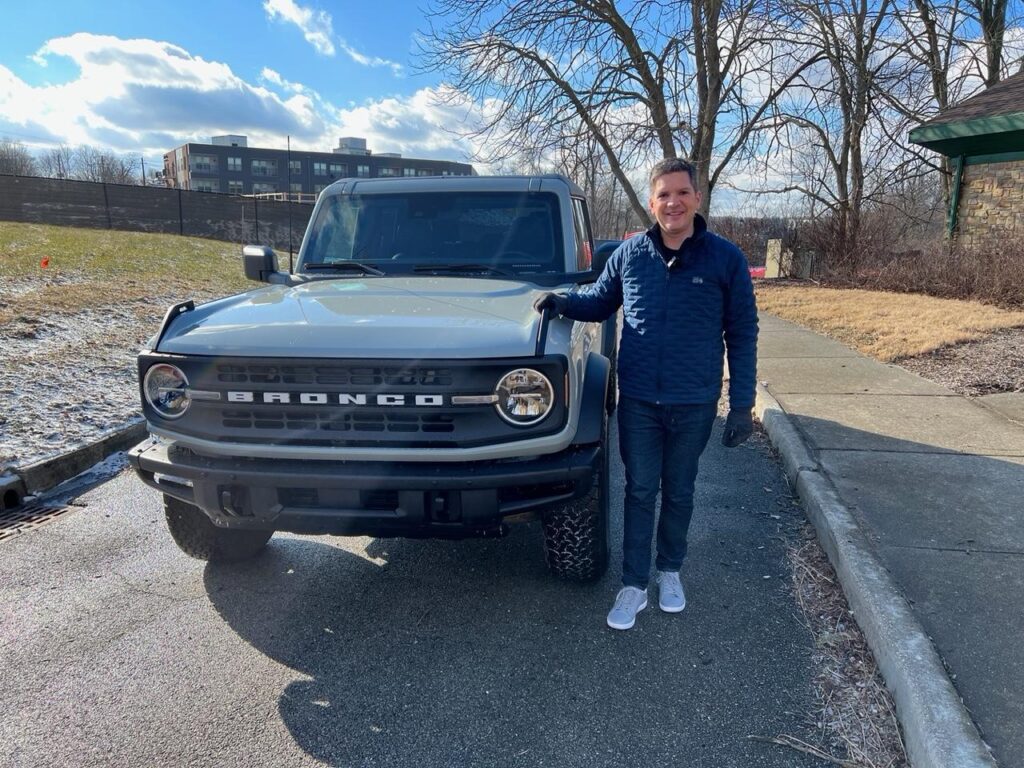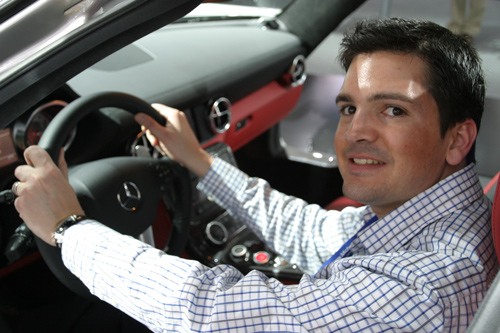 I'd argue no automaker makes better use of its classic brands than Ford Motor Company. From the electric Mustang Mach-E crossover to the F-150 Lightning EV, Maverick hybrid pickup, and Escape-based Bronco Sport, Ford is bank. In fact the automaker will not even take orders for the Maverick until 2023. Right on its tailgate is the all-road, family-friendly, Mustang for everyday driving. It's called the 2022 Bronco.
Let's recall there are actually two Broncos and neither shares anything with Ford's full-size pickups as did the O. J. Simpson-era models. The Bronco Sport borrows architecture from the Escape and Maverick pickup, making it more of a hard-core crossover than all-trail beast. The more fortified Bronco we have is based on the Ranger pickup's rigid frame for more serious endeavors. They're both good, so pick your passion.
Styling recalls the original Bronco that debuted in 1966 with round headlamps, wide flat hood, and grille with BRONCO stamped across. Steel bumpers over tow hooks and tow loops on the fenders are serious. The brick-square body rides over black steel 17" wheels on our Black Diamond edition. It looks mean. Remove the entire hard top or just the front panels for some air.
You could hose out the original Bronco, and while the latest one is more sophisticated, it's nearly as robust. Sure, there's plenty of hard plastic on the dash and doors, but it's rendered in contrasting colors and receives molded-in texture for an upscale feel. Rubber flooring accompanies an actual drain plug in the passenger side floor if you make a mess!
There's plenty of technology, too. Ford's touchscreens are very intuitive with icons for audio, phone, and apps along the bottom. There's no navigation, but you can connect with Apple CarPlay and 4G Wi-Fi. There's no automatic climate control either, but manual controls work well. Drivers get a flatscreen instrument cluster with digital speedometer and bar graph tachometer for a touch of flash. Safety is enhanced by automatic emergency braking and a rear seat child reminder.
Under the wide hood of our Bronco is the base 2.3-liter turbo-four delivering 270 horsepower and 310 lb.-ft. of torque to zip through traffic or charge up steep trails. Fuel economy, as expected for a wheeled brick, is just 17/19-MPG city/highway. For more power, choose the optional 2.7-liter turbocharged V6 that ups output to 310 horsepower and 400 lb.-ft. of torque.
It's rare to find a manual transmission in any vehicle today, but the Bronco is available with a seven-speed manual that includes six forward gears plus one crawl gear for hard-core off-roading. It's easy to shift, even in busy morning traffic. A knob in the console directs the truck's G.O.A.T. modes (Goes Over Almost any Terrain) that configure the powertrain for all conditions.
Jeep Wrangler drivers will be in disbelief at the Bronco's composure over rough city streets, fast freeways, and rugged trails. Unlike the rugged Jeep, Bronco employs an independent front suspension for ride and handling that's more crossover than tractor. There's still a solid axle out back, but heavy-duty dampers squash the harsh stuff. I'd gladly load up my family and drive cross-country.
Nobody asked for a better Jeep Wrangler, but Ford delivered one anyway. Fuel economy is horrendous, but the rest of it is a delight whether you're dropping the kids at school or scrambling over trails. In fact, the hardest part about owning a Bronco may be getting one as they're in pretty short supply. Base two-door models start at $28,500, but ours came to $42,720.
Storm Forward! Send comments to Casey at [email protected]; follow him on YouTube @AutoCasey.