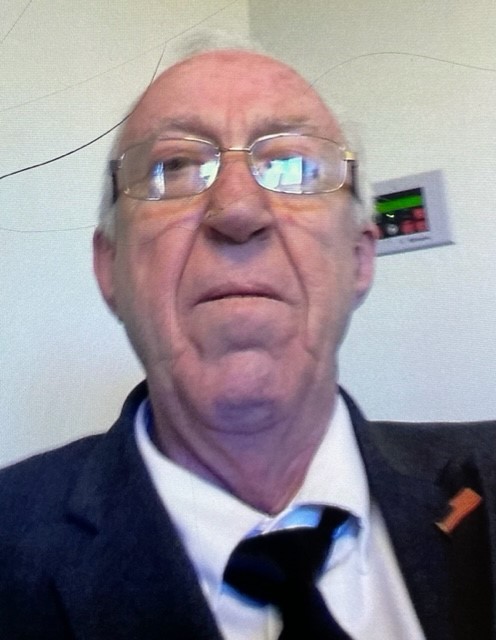 Nov. 25, 1949 – Jan. 24, 2022
Allen Jackson, 72 of Cicero passed away on Jan. 24, 2022, surrounded by his loving family.
He was born on Nov. 25, 1949, to the late Herman Allen and Violet Gladys (Pickard) Jackson in Noblesville, Ind.
Mr. Jackson met the love of his life Jean A. (Morris) Jackson, and they were married in Noblesville on March 11, 1969, and the two of them have been at each other side for 52 years. He went to work for Chrysler in Kokomo and worked as a transmission assembler. He was also a proud member of UAW Local 685. He was a Master Mason and was associated with Hamilton Masonic Lodge 533 in Fishers.
When Mr. Jackson was not working, he could be found making Christmas Ornaments and he enjoyed giving his ornaments to everyone. He also loved going out to eat at different restaurants with family and friends.
Mr. Jackson like to fish but he looked forward to teaching and going fishing with his family and grandchildren; he enjoyed watching them catch fish and listen to their fish stories.
Survivors include his loving wife Jean of 52 years; their children Leslie (Tom) Stiles of Nashville, Tenn., Allen Jackson Jr. of Noblesville and Anthony Jackson of Noblesville; grandchildren William Gaunce, Allen R. Gaunce Jr., Joshua Jackson, Heather Jackson, Autumn Jackson, Mary Smith, Alexander Jackson, Emma Jackson and Loralei Arnold; great grandchildren Eliza Jackson, Jayden Buchanan, Freya Stevenson and Khyleigh Jackson; sisters Rose (Junior) Bess and Jan (Jeff) Kamplain; brother David (Kim); and brother-in-law Jerri Melson.
Preceding Mr. Jackson in death are his brothers Larry and Roy Jackson and his nephew Gary Renner.
A celebration of life is scheduled on Sat., Jan. 29th at the Noblesville American Legion located at 1094 Conner St. from 1-4 p.m. Mourners are invited to sign the online guest book, leave a condolence, or share a memory at fisherfunerals.com. Fisher Family Funeral Services is honored to serve the Jackson Family.