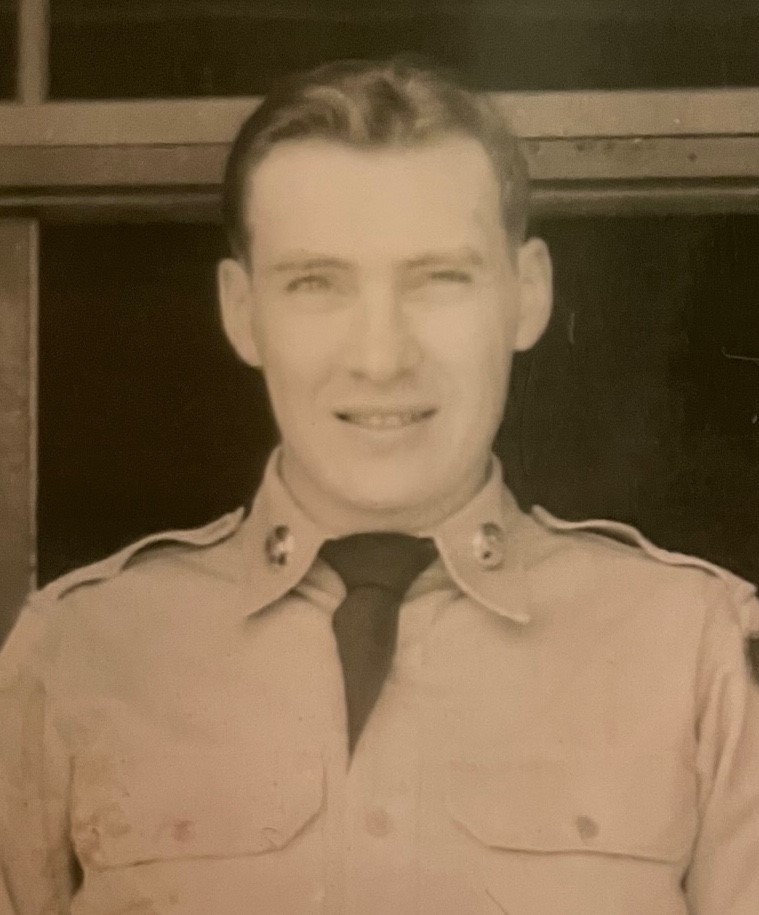 Dec. 3, 1926 – Feb. 3, 2022
John Andrew Ruder, known by all as Jack, passed Feb. 3, 2022 in his home at Independence Village in Fishers at the age of 95.
He was born on Dec. 3, 1926 in Evansville, Ind. to Francis Stephen Ruder and Cecilia Barrett Ruder.
As a young boy, Mr. Ruder attended St. Benedict's Catholic Church and school in Evansville Indiana. There he participated in the choir and was an altar boy. He graduated from Reitz Memorial High School in Evansville and Indiana University Bloomington in 1948 with a BS in Business.
Mr. Ruder proudly served his country in the US Army from 1952-1954, stationed primarily in Okinawa, Japan. Because of his business background and affinity for numbers, he was tasked with running the officers club in Okinawa. Previously the establishment had been underperforming and was not profitable. Within 3 months, he had turned the finances from negative to positive and continued to grow the business into a profitable state.
Mr. Ruder spent his entire professional career working for Western Electric in Indianapolis. Western Electric was a division of AT&T and the sole manufacturer of telephones for personal and business use at the time. He was in management and responsible for telephone production.
Mr. Ruder and his wife, Fran enjoyed travel and liked to winter in the Sarasota, Florida area. Their favorite pastimes there were golf, going out to breakfast and playing bridge with friends.
In Indianapolis, he and Fran were almost daily patrons of Café Heidelberg, a German bakery on the east side of Indianapolis.
Mr. Ruder enjoyed watching sports on television, especially the Indiana University Hoosiers, the Colts and professional golf. He was also an avid fisherman and hunter with his brother and nephews. Summers included competitive badminton matches in the back yard with family and neighbors. Family vacations were always a priority with a large 2-week family trip every summer. Colorado was the favorite spot for trips and included horseback riding, hiking, fishing, picnics and scenic mountain drives. Vacations always included fine dining at restaurants.
Survivors include his wife, Frances H. (Talkington) Ruder; daughter, Rebecca (Tom) Ruder- Gardner and granddaughter, Emma Gardner, all from Needham, MA; daughter, Lynn (Jeff) Stein from Bunker Hill, Indiana and granddaughter, Rachel Bachar from Chicago, Ill.; sister-in-law, Elizabeth Ruder from Evansville, Ind.; as well as numerous nieces and nephews residing mostly in the Evansville and Indianapolis areas.
In addition to his parents, Mr. Ruder was preceded in death by his brother, Robert Ruder; and sister, Norma Jean Ewers.
No services are planned at this time. A private inurnment will take place at a later date. Condolences can be made online at www.randallroberts.com.