Super Boilermakers In The Super Bowl: The Story of Purdue Football In The Big Game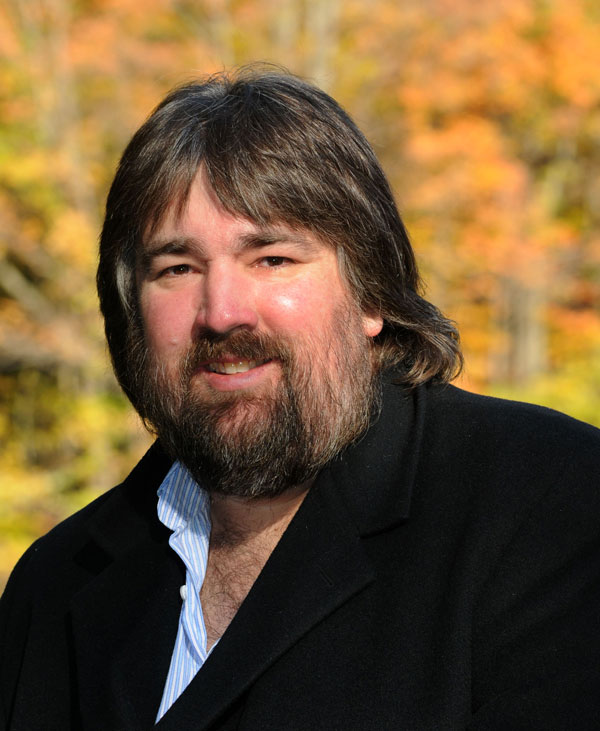 By late Sunday night, either Ricardo Allen and Markus Bailey of the Cincinnati Bengals or Brycen Hopkins of the Los Angeles Rams will become the latest Purdue football alumni to earn a Super Bowl ring.
A former Boilermaker has been on the Super Bowl-winning team 15 of the last 20 years, most recently with linebacker Ja'Whaun Bentley of the New England Patriots in Super Bowl LIII.
Bailey, a second-year linebacker, has enjoyed the most playing time of the three former Boilermakers in 2021. He has started three games and compiled 34 tackles. Allen, a safety in his first year with Cincinnati after six seasons in Atlanta, has made 12 tackles in a mostly reserve role.
Bailey and Allen aren't the only Purdue ties with the Bengals. Defensive coordinator Lou Anarumo is in his third season with Cincinnati. He coached defensive backs at Purdue from 2004-11, and one of his prized pupils was Allen.
Hopkins has played in just five games this season for the Rams, who have two veteran tight ends ahead of him in Tyler Higbee and Kendall Blanton. Los Angeles could have used Hopkins in the NFC championship game when Higbee went down early with a leg injury. Hopkins was not active for the NFC title game, leaving the Rams with just Blanton available. It's a possibility the Rams will not risk being caught shorthanded again.
Purdue's ties to the Super Bowl go all the way back to the inaugural game in 1967 between Green Bay and Kansas City. Chiefs coach Hank Stram and quarterback Len Dawson tasted defeat that day in Los Angeles.
Three years later, Kansas City won Super Bowl IV and Dawson became the first of three former Purdue quarterbacks to claim a Super Bowl title. Dawson was 12 of 17 for 142 yards and a touchdown in a 23-7 victory against Minnesota, earning MVP honors.
Both Stram and Dawson are in the Pro Football Hall of Fame as is the second Purdue Super Bowl winning quarterback, Bob Griese.
Griese led the Miami Dolphins to three consecutive Super Bowls, winning in Super Bowl VII and VIII. It's hard to believe in comparison to today's NFL but Griese only threw a combined 18 passes in the victories against Washington and Minnesota. He completed 14 of them, though, with one touchdown.
Dawson and Griese in the near future will be joined in the Pro Football Hall of Fame by Drew Brees. Brees led the New Orleans Saints to a 31-17 victory against the Indianapolis Colts in Super Bowl XLIV in 2010. Brees threw for 288 yards, two touchdowns and a Super Bowl record-tying 32 pass completions.
Former Purdue linebacker Keena Turner holds the distinction of the Boilermaker alumnus with the most Super Bowl rings. Turner played for the San Francisco 49ers in their victories against Cincinnati (XVI), Miami (XIX), Cincinnati (XXIII) and the San Diego Chargers (XXIV).
Including Bentley, Boilermakers have had a role in the New England Patriots' record-tying six Super Bowl victories. Offensive tackle Matt Light owns three championship rings for Super Bowls XXXVI, XXXVIII and XXXIX. Linebacker Rosevelt Colvin and offensive linemen Brandon Gorin and Gene Mruczkowski were champions in Super Bowls XXXVIII and XXXIX.
Linebacker Rob Ninkovich was a key member of the Patriots' championship teams in Super Bowls XLIX and LI. Defensive lineman David Nugent picked up a ring for Super Bowl XXXVI.
Purdue legend Mike Alstott went down in history as the first Boilermaker alumnus to score a touchdown, doing so for Tampa Bay in its Super Bowl XXXVII victory.
Rod Woodson, like Griese a member of the College and Pro Football Hall of Fame, is one of just 11 players in NFL history to play in three Super Bowls with three teams. Woodson won a ring with the Baltimore Ravens in Super Bowl XXXV while being on the losing side for Pittsburgh in Super Bowl XXX and Oakland in Super Bowl XXXVII.
Linebacker Cliff Avril is one of just seven NFL players to record a safety in the Super Bowl, doing so during Seattle's victory in Super Bowl XLVIII.
Defensive tackle Dave Butz earned two Super Bowl rings with the now Washington Commanders. In Super Bowl XVII, Butz helped hold Miami to 176 yards and nine first downs during a 27-17 victory. Butz earned his second ring in Super Bowl XXII, a 42-10 thrashing of Denver.
Safety Tim Foley was a starter on the two Miami Dolphins Super Bowl championship teams.
Other Purdue alumni wearing Super Bowl rings are linebacker Gilbert Gardner and wide receiver John Standeford of the Indianapolis Colts (XLI), defensive lineman Mike Neal of Green Bay (XLV), offensive lineman Chukky Okobi of Pittsburgh (XL), safety Bernard Pollard of the Baltimore Ravens (XLVII), linebacker Jim Schwantz of Dallas (XXX) and Jeff Zgonina of the then-St. Louis Rams (XXXIV).
Batting 1,000
When Purdue became the first school to reach 1,000 Big Ten Conference victories thanks to last Sunday's victory against Michigan, I was curious to learn which Big Ten school was second on the all-time wins list.
Those of you who guessed Indiana, like I did, are wrong. The Hoosiers are third with a 954-714 record in conference play, a tidy .572 winning percentage.
It's Illinois, which after Tuesday's loss in Mackey Arena is 973-741 (.568). Third-ranked Purdue now stands at 1,001-686, a winning percentage approaching 60 percent (.593).
Through games of Feb. 8, here's the rest of the Big Ten all-time standings in order of victories: Wisconsin (854-857), Ohio State (831-735), Iowa (807-811), Michigan (788-698), Minnesota (725-884), Michigan State (677-504), Northwestern (533-1,128), Penn State (170-349), Chicago (168-296), Maryland (85-59), Nebraska (61-136) and Rutgers (44-100).
Chicago left the Big Ten in 1946, to be replaced by Michigan State in 1950. Penn State joined officially in 1992, and Nebraska in 2012. Maryland and Rutgers completed the current conference lineup in 2014.
According to Fox Sports, the only school with more conference victories in its current league is Kentucky with 1,028 wins in the SEC.
However, Kansas' conference history spans the Missouri Valley (1908-28) and the Big 6/7/8 (1929-96) before the latter league evolved into the Big 12. Taking all of those conference wins into consideration, the Jayhawks have 1,138 league victories.
UCLA is next with 963 victories covering its history in the Pac-8/10/12. North Carolina owns 723 ACC victories and Villanova leads the Big East with 435 wins. Kenny Thompson is the former sports editor for the Lafayette Journal & Cou¬rier and an award-winning journalist. He has covered Purdue athletics for many years.