Sep. 27, 1939 – March 9, 2022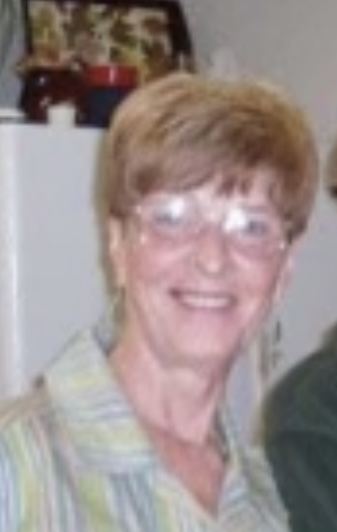 Jacqueline L. Huff, 82 of Noblesville, passed away on March 9, 2022.
She was born on Sep. 27, 1939, to the late Harold and Margaret (Chambers) Butler in Muncie, Ind.
Mrs. Huff was a graduate of Noblesville High School, class of 1957. She worked as a bookkeeper for the Hamilton County Treasurer's Office.
Mrs. Huff was a very independent woman that believed if you worked hard in life, you could accomplish anything; this is something she passed on to her children and grandchildren. She also taught them to be independent and the reward was accomplishing their goals on their own. She believed this taught confidence that they could achieve what they set their mind to. Mrs. Huff's family remembers how she would love hosting big family gatherings and she loved to cook big fancy meals. She was very outgoing and loved putting smiles on people's faces, she would act goofy just to get a smile out of someone just to brighten someone's day. She loved animals along with music and dancing; and at her 75th birthday party her grandsons made her night by dancing with her.
With everything that she accomplished, Mrs. Huff loved being a mother, grandmother and great grandmother.
Survivors include her children Kelly DeFoe of Atlanta, Curtis Huff of Noblesville, Amy (Donald) Marshall of Indianapolis, Amanda (Joseph) Clark of Texas and David Huff of Noblesville; grandchildren Ashley Cannon, Leslie (Kyle) Cosand, Kyle and Bryan (Cristina) DeFoe and Zachary and McKenzie Clark; five great grandchildren; sisters Barbara Evans of Ohio and Kathy Butler of Noblesville; and many nieces and nephews.
She was preceeded in death by her brothers David and Michael Butler; and son-in- law Darrell DeFoe.
Graveside services for Mrs. Huff are scheduled to be held on Fri., May 27, 2022, at 3 p.m. at Crownland Cemetery at 1776 Monument St., Noblesville, Ind. 46060.
Memorial donations may be made to the Humane Society of Hamilton County 10501 Hague Rd., Fishers, Ind. 46038.
Everyone is invited to sign the online guestbook, leave a condolence or share a memory at fisherfunerals.com. Fisher Family Funeral services is honored to serve the Huff Family.