Springtime Memories of Bygone Hoosier State Tournaments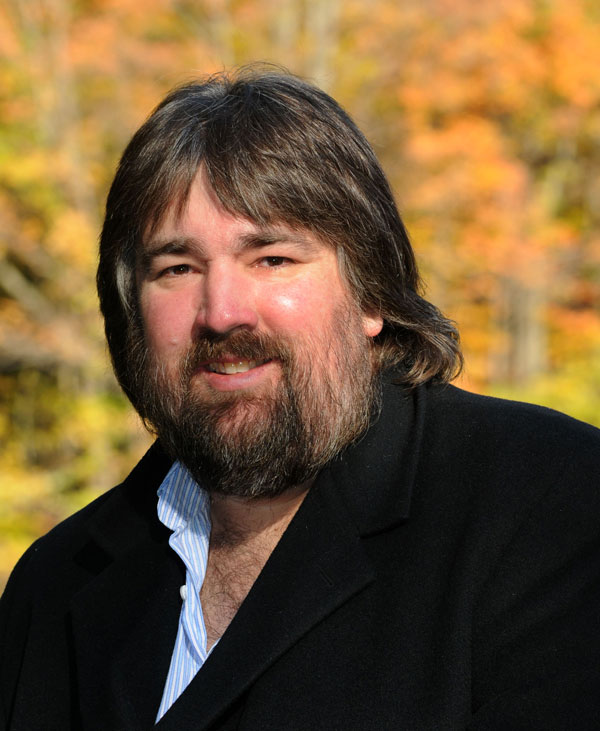 It's that great time of the year in Indiana, when springtime is near and the boys basketball high school state tournament is under way.
The Sagamore Conference enjoyed a competitive season, with four schools within one game of each other at the top of the league. Southmont and Lebanon shared the title at 6-1, holding off Crawfordsville (5-2) and Danville (5-2).
Thanks to a suggestion from the head man at The Paper and The Times, Tim Timmons, let's take a look back at the founding of the Sagamore Conference and some of the best players to have competed for a championship.
Future IHSAA commissioner Ward Brown and Robert Barton represented Crawfordsville when the first organizational meeting for the Sagamore Conference was held in Lebanon on Oct. 11, 1966.
The other original members were Brownsburg, Carmel, Frankfort, Lebanon and Noblesville.
Carmel would depart following the 1973-74 school year for football reasons. Before the state tournament included every school, a cluster system determined which schools got in and which ones were left out.
Before the Greyhounds left, they fielded two of the best scorers in Indiana high school history: the Shepherd brothers, Billy Jr. and Dave. Both are in the Indiana Basketball Hall of Fame.
Billy Shepherd scored 2,465 points in four varsity seasons. Averaging 32 points a game as a junior and senior, Shepherd was selected Indiana Mr. Basketball in 1968. He and his father were the first parent-son combination selected for the Indiana all-Stars. Billy Jr. went on to become Butler's career scoring leader with more than 1700 points.
Two years later, Dave Shepherd nearly matched his brother's scoring feats with 2,226 points in three varsity seasons. He played most of his collegiate career at Mississippi after averaging 26 points a game as a freshman at Indiana.
Crawfordsville, the birthplace of basketball in Indiana, not surprisingly has had its share of prolific scorers as well.
Matt Petty was a four-year starter, averaging 27.1 points as a senior and leaving with the scoring record of 1,608 points. Petty was a consistent scorer as well, surpassing 30 or more points in a game for a school record 13 times. After making the Indiana All-Star team in 1989, Petty went on to play at Creighton.
Some may remember Matt McCarty's accomplishments on the baseball diamond but not even Petty came close to his school record scoring average of 31.3 points a game in 1993-94. McCarty averaged 21 points a game for his career and left with 1,410 points.
His finest game may have been against Frankfort in February 1994 when he set the school and gymnasium single-game scoring record with 57 points.
North Montgomery replaced Carmel starting with the 1975-76 school year. The Chargers have had many outstanding players over the years but residing at the top of the scoring list is Indiana All-Star D.J. Byrd.
Byrd scored 1,785 points while helping North Montgomery win three sectional championships in 2006, 2007 and 2009.
One of, if not the best, athletes in Chargers history is B.J. Schlicher. The 1996 graduate put up 1,326 career points in arguably his third-best sport. Schlicher played two seasons of professional baseball before a record-setting career quarterbacking the University of Indianapolis.
The birth of the Sagamore Conference missed the presence of the legendary Rick Mount by two years but Lebanon has had two Indiana Basketball Hall of Fame members and three other Indiana All-Stars during its membership.
Before helping Purdue reach its most recent NCAA Final Four in 1980, Brian Walker was a prolific scorer for Jim Rosenstihl. Walker's 44 points in the sectional final as a senior remains a school record, and the Tigers won four consecutive regional championships with Walker in the backcourt.
Lebanon's offense didn't drop off with Walker off to college as Jim Fisher began his Hall of Fame career. By the time he graduated in 1978, Fisher had put up 1,317 points thanks to a career scoring average of 22.6 points. Fisher was a three-time All-Sagamore Conference selection.
While Sagamore Conference fans didn't get to see Rick Mount, son Rich averaged 27.3 points as a senior in 1988-89 and ranked ninth in state history at the time with 2,139 points.
Steve Walker, the elder brother of Brian, averaged a double-double (22.5 points, 10.4 rebounds) as a senior in 1974-75. Steve Walker also played for the Purdue Final Four team after beginning his collegiate career at North Carolina State.
Frankfort has had its share of outstanding scorers during the past 45 years. Two of them would go on to play their college ball in state.
Brandon Crone was a four-year starter for the Hot Dogs and led the team in scoring for three seasons. His 1,412 career points are among the top 10 in Frankfort history. He averaged 20.3 points as a senior in 2002-03 to earn a spot on the Indiana All-Star team. Crone went on to help Butler reach the NCAA Sweet 16 in 2007.
Travis Best helped the Hot Dogs win the sectional championship in 1997, averaging 18.8 points and 9.0 rebounds a game. Best scored 1,463 points, which ranks among the top five in school history. His teams went 79-19 over four seasons with four sectional titles and four Sagamore Conference championships. After a stint with the Indiana All-Stars, Best played two seasons at Louisville before transferring home to Purdue.
Gary Goode also was an Indiana All-Star whose 27.2 scoring average as a senior in 1984-85 set a school record and helped Frankfort reach the Lafayette Semistate. He graduated as the school's career scoring leader with 1,511 points and still ranks third more than 35 years after his final game.
Andy Foster set the school scoring record with 1,612 points. After graduating in 1997, Foster continued his prolific scoring at the University of Indianapolis where he put up 1,778 points.
Western Boone replaced Noblesville, which departed in 1979 for similar reasons to their neighbors in Carmel.
Brownsburg withdrew in 1985 to be replaced by Southmont. The Bulldogs reached the 1981 Lafayette Semistate behind future Purdue forward Mark Atkinson. That season, Atkinson averaged 19 points and 13 rebounds per game.
Kyle Shirk excelled for Southmont during the 1991-92 season, averaging 28.4 points and 13.5 rebounds a game. The 597 points he scored as a senior and his career total of 1,092 were school records when Shirk graduated.
That career mark was eclipsed six years later by Travis Bowen, who graduated with 1,375 points.
Cam Chadd is the most recent outstanding scorer for the Mounties, graduating in 2019 with a school record 1,470 points.
Danville and Tri-West completed the current Sagamore Conference lineup in 1998.
Future Purdue big man Travis Carroll was an Indiana All-Star in 2010 after averaging 19.6 points and 12 rebounds for Danville.
Dillon Ware guided Danville to a perfect Sagamore Conference season in 2020 thanks to an all-around game. In addition to averaging 17.5 points a game, Ware also put up 6.7 rebounds and 5.3 assists.
Tri-West's undefeated Sagamore Conference championship team in 2018 was led by guard Tyler Watson's 26.6 points per game.
Noteworthy
Purdue sophomore guard Jaden Ivey is one of five finalists for the Jerry West Award, given to the nation's top shooting guard.
No program has ever produced two Jerry West Award winners, but Ivey could make Purdue the first while following in the footsteps of 2018 winner Carsen Edwards.
The other finalists are Bennedict Mathurin of Arizona, Ochai Agbaji of Kansas, Johnny Juzang of UCLA and Johnny Davis of Wisconsin. …
ESPN NFL draft expert Mel Kiper Jr.'s latest mock draft has former Purdue defensive end George Karlaftis heading to Dallas with the 24th overall pick.
"Karlaftis didn't have eye-popping stats in 2021, but he is a good run defender who could get more sacks in the NFL than he had in college," Kiper wrote.
– Kenny Thompson is the former sports editor for the Lafayette Journal & Courier and an award-winning journalist. He has covered Purdue athletics for many years.