James "Jim" Hutton Clymer
September 15, 1946 – April 19, 2022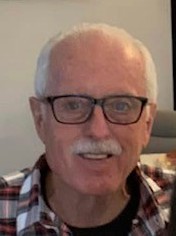 James "Jim" Hutton Clymer, 75, of Noblesville, passed away on Tuesday, April 19, 2022 at Riverview Health in Noblesville.
He was born on September 15, 1946 to Sanford Owen and Martha (Hutton) Clymer in Three Rivers, Michigan.
Mr. Clymer was a business owner for many years before retirement, then worked part-time at Home Depot. He was a member of the Noblesville Elks and a member of the Miller Backers, where he held positions as past president and treasurer. He enjoyed all sports, especially golfing and biking.
Survivors include his wife Margery Clymer; son Troy Owen (Rebecca) Clymer; sister Christy Smagala; niece Cary Smagala; nephew Steve Smagala; and cousin David Wood.
Services are scheduled to be held at 2 p.m. on Tuesday, April 26, 2022 at Randall & Roberts Funeral Center, 1685 Westfield Road in Noblesville. Visitation is scheduled to be from 1 p.m. to the time of service at the funeral home. Burial will be at Our Lady of Peace Cemetery in Indianapolis.
Memorial contributions may be made to Riverview Health Foundation, 395 Westfield Road, Noblesville, IN 46060, https://riverview.org/foundation/.
Online condolences may be made at www.randallroberts.com.