Nov. 26, 1970 – April 11, 2022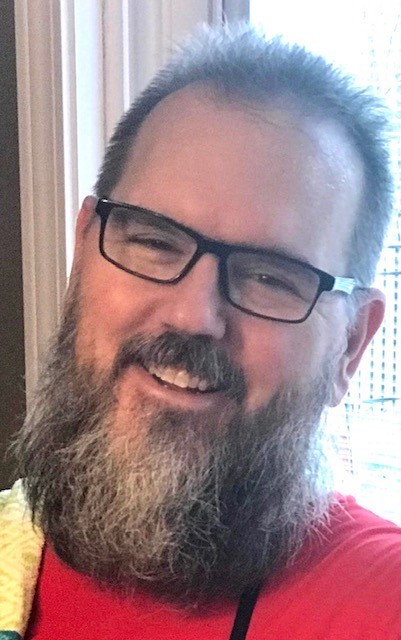 Matthew Henry Lackner, 51, of Fishers, passed away on Mon., April 11, 2022 at Franciscan St. Francis Health in Indianapolis after a courageous battle with ALL Leukemia.
He was born on Nov. 26, 1970 to Robert, Sr. and Carolyn (Bigler) Lackner in Indianapolis.
Mr. Lackner graduated from Cardinal Ritter High School and received a Bachelor's degree in IT from Indiana Wesleyan University. He employed with Protective Insurance, Carmel IN, as the 2nd tier IT Manager.
He was a member of the Masonic Lodge #57 in Noblesville, IN. He earned and received his Eagle Scout Award with Troop #400, Indpls. Mr. Lackner was Cub Master for Troop #180, Fishers, and a troop leader for Troop #199, Fishers. He was also a Minisino/Firecrafter, OA Vigil Member, Order of the Arrow Vigil, and Course Director and Leader for National Youth Leadership Training (NYLT) and Troop Leadership Training for #199 (TLT). Mr. Lackner was also the recipient of the BSA District Award of Merit. He attended and supported the Wood Badge Program for adults and earned 4 beads. He enjoyed his role of educating and mentoring youth and adults through Boy Scouts and the lasting friendships that he made.
Mr. Lackner also enjoyed camping, fishing, cooking, traveling, and all types of music, especially live music (Shout out to BackStage, Bentleys, Razzmatazz, and the Peppermint Twist – if you know, you know!).
He loved spending time with friends and family. He loved tabletop games and card games. Mr. Lackner especially loved his Monday night DND group, Natural 1s and going with his gaming group to the annual Cabin-Con in Nashville, IN. He was always up for a loud and boisterous game of Blitz, Poker, or Chase the Ace around the Lackner Family table when everyone got together for birthdays and holidays. Mr. Lackner was looking forward to his daughter's college graduation, a trip to Gatlinburg, TN, and possible trip to Australia.
Survivors include his wife of 27 years, Natalie (Todd) Lackner; daughter Mallory Lackner; son Aaron Lackner; sister Pam (Barry) Brummit; brothers Joe (Roy Jones) Lackner, Larry (Dana) Lackner and Andy (Monica) Lackner; several nephews and nieces; several great-nieces; and one great-nephew.
In addition to his parents, he was preceded in death by his oldest brother, Robert (Robbie) Lackner, Jr.
Visitation is scheduled to be held Wed., April 20, 2022 from 4 p.m. – 8 p.m. with Troop #199 Honor Guard and Masonic Ritual scheduled to begin at 8 p.m. at Randall and Roberts Funeral Home (12010 Allisonville Rd, Fishers, IN 46038).
Mr. Lackner's Funeral is scheduled to take place on Thu., April 21, 2022 at 1 p.m. at Randall and Roberts Funeral Home. Burial will follow at Oaklawn Memorial Gardens (9700 Allisonville Rd, Indpls., IN 46250)
Memorial contributions may be made to the Matt Lackner High Adventure Scholarship Fund C/O Troop #199, 11647 Tamarisk Boulevard, Fishers, IN 46038, Attn: Beth Spellman.
Condolences can be made online at www.randallroberts.com