October 16, 1935 – May 31, 2022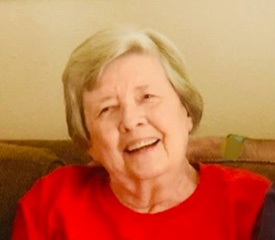 Janet (nee Clifford) Carson Sietsma, 86, of Tampa, Florida, passed away on May 31, 2022, at St. Joseph's Hospital in Tampa.
She and her twin sister Janice Mae were born on October 16, 1935, in Hamilton County Hospital, Noblesville, to Luther Orlando Clifford and Esther May (Scherer) Clifford of Cicero.
Mrs. Sietsma went to Cicero Schools and graduated from Jackson Central High School with the Class of 1953. She attended Bethel Lutheran Church in Cicero.
She married John C. Carson on September 25, 1955, and in time they welcomed two children, John Ivan and Vera Ann.
They later divorced, and on June 8, 1978, Mrs. Sietsma married William (Bill) Sietsma.
She began her insurance career in Noblesville, at Hiatt & Ramsey Insurance and later at Charlie Howard Insurance. After moving to Florida in 1978, she was employed by Allstate Insurance, where she worked until retiring.
Although Mrs. Sietsma left Indiana, she never forgot her Hamilton County roots and cherished her family and lifelong friends in the state.
Survivors include her son John Ivan Carson of Clermont, Fla.; daughter Vera Ann Carson and partner Tim Jenkins of Buckeye, Ariz.; two sisters Mary C Waltz of Arcadia and Carole K. Meyer of Fishers; and several nieces and nephews, many of whom live in Central Indiana.
She was preceded in death by husbands John and Bill; parents Luther O. and Esther M. Clifford; twin sister Janice M. Wiles; sister Martha J. Land; and brother Robert E. Clifford.
Per her wishes, there will be no public services. John and Vera have planned a special family gathering of remembrance in Indiana.
Memorial donations can be made in Mrs. Sietsma's name to the American Heart Association.