'90 NHS Grad is "Dancing Like the Stars'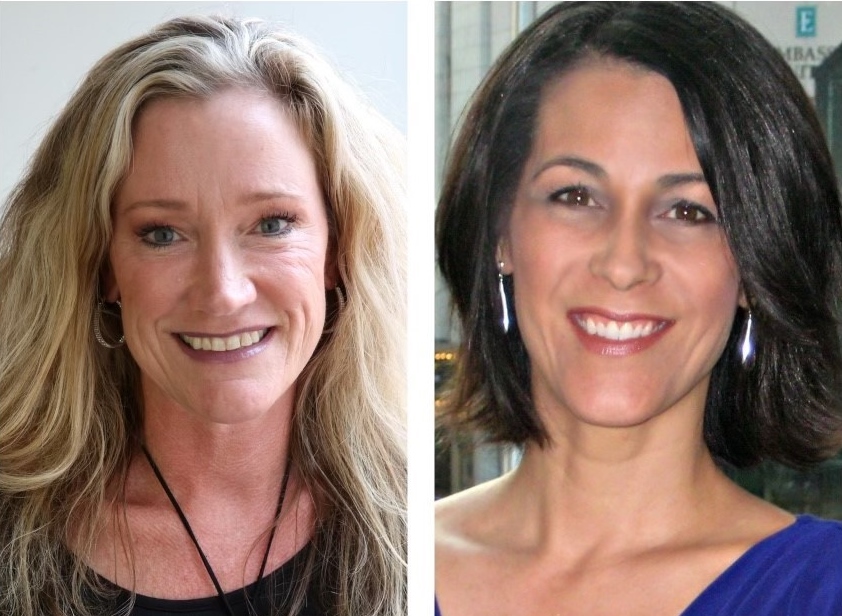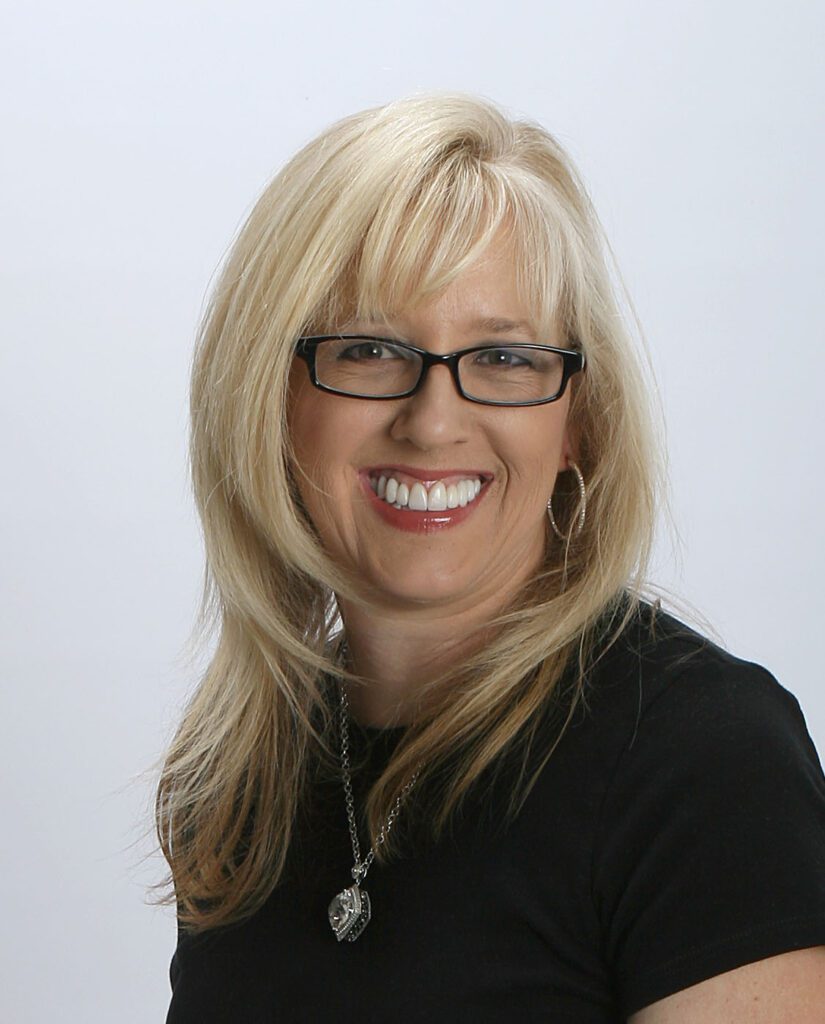 When Noblesville's Laura Keith started taking Zumba lessons a couple of years ago, she never dreamt that a few Latin-inspired cardio exercise classes would turn into ballroom dance lessons and an opportunity to compete in "Dancing Like The Stars."
The public performance formatted after "Dancing With the Stars" TV show, which pairs local celebrities — Laura Keith is a pharmacist and wife of 25 years of North Elementary school resource officer Joe Keith — with professional dancers — will compete on stage at 7 p.m. Saturday at The Paramount Theatre Centre & Ballroom in Anderson. Doors open at 6 p.m.
Keith has taken dance lessons in waltz, rumba, the hustle and two step and will perform Saturday a mix of cha cha and samba styles.
"I've not always liked to dance," she said. "It's not something I ever saw myself doing but just sort of happened."
The 1990 Noblesville High School graduate played softball, basketball and soccer in school.
"I've been an athlete all my life, so shooting, hitting or kicking a ball is easy. Putting all the pieces of dance together is altogether different," she said.
The 15th annual Dancing Like The Stars is open to the public, as is voting. "Voting is highly encouraged," said Keith, who is asking family and friends and Noblesville folks to vote for Team 16 — $1 per vote for the People's Choice Award — for Keith and her professional dance partner, Diana Miller of Fishers, an independent dance instructor at The Dance Center in Lapel, Fishers YMCA, Noblesville Parks and for other local clubs and venues, plus Continental Dance Club and USA Dance. It's Miller's ninth year participating in the Paramount fundraiser, of which she's been a past recipient of the Judge's Choice, Audience Choice and People's Choice Runner-Up. Miller has also won several awards while participating in Hamilton County Meals on Wheels' "Dancing Like the Stars" fundraiser, which this year will take place Sept. 7 at The Embassy Suites in Noblesville.
This weekend is the first time in Anderson's "Dancing Like the Stars'" 15-year history that two female dancers have partnered up, "and I'm proud to be a part of that," Laura Keith said.
Their performance is fast paced and about two minutes long.
She said her instructor is wonderful. "She's been most patient, and we get along great," Keith said.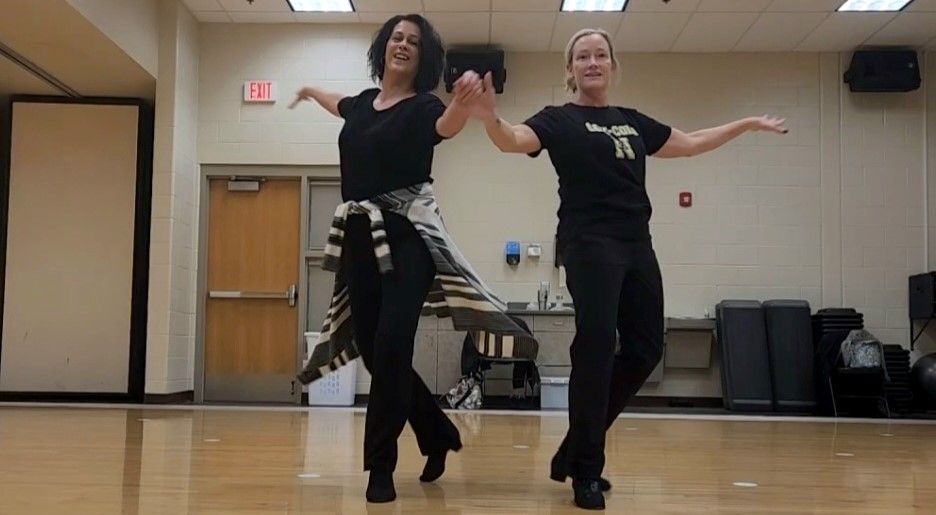 Among her 13 lucky fans already planning to attend the event on Saturday are Keith's husband and their two sons, Evan, 23, and Aaron, 21, and her parents, Skip and Sally Peck, plus an aunt, and maybe her brother, Darren Peck, and several good friends.
She has "drug" her husband to a couple of dance programs at ABC Ballroom in Noblesville, where it all started, and "he's actually enjoyed it," although it's not his favorite way to spend an evening, Laura Keith said.
Originally, when Keith started attending Zumba classes at ABC Ballroom, she found that she knew the owner, Nicole (Morrison) Coy from high school (NHS class of '88).
"Laura and I have known each other since grade school but friendship didn't culminate until she entered the studio. She's awesome," Coy said.
"She asked if I was interested in being part of a group waltz formation that was starting soon. "Having no idea what that really even meant, I tentatively agreed," Keith said. "I'm definitely not a natural when it comes to any of this, but it was a great experience, and I don't regret it." From then on, she attended group dance lessons for different dance styles and joined ABC Ballroom in three more formation teams.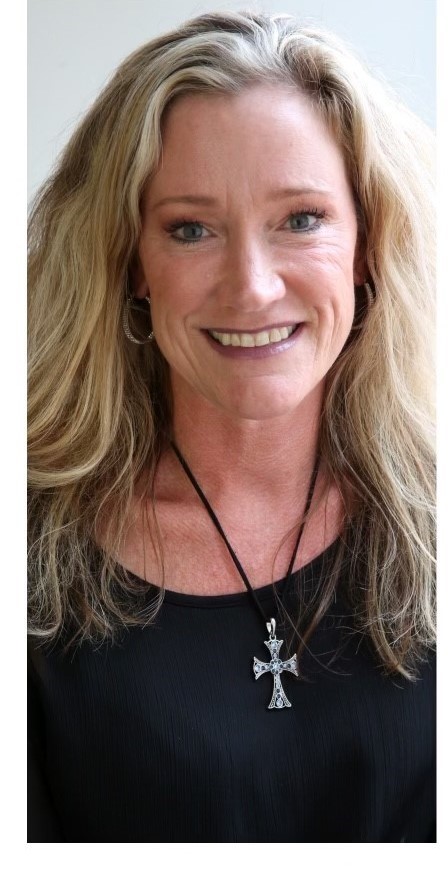 Keith was actually in the "Dancing Like the Stars" event in 2022 as part of a group formation of four couples. The group, from ABC Ballroom, won Judges' Choice award in 2022, and Keith is pictured along with the group on this year's promotional poster. This year, she was approached by the "Dancing Like the Stars" committee chairperson, Kay Anderson. (Anderson's granddaughter, Abby McGrew, is a dance instructor for ABC Ballroom.)
For this year's "Dancing Like the Stars," Keith has had about 15 hours of rehearsals since October. But she said, "I've learned so much during this time, I can't even put it into words. There are so many details to remember: head, arms, hands, core, hips, knees, feet, let alone the choreography itself."
Keith's participation in "Dancing Like the Stars" was a way for her to help raise money for the event venue, the historic Paramount Theatre Centre & Ballroom. (She's a fan of historic buildings and even lives in an historic 1910 home in Noblesville.)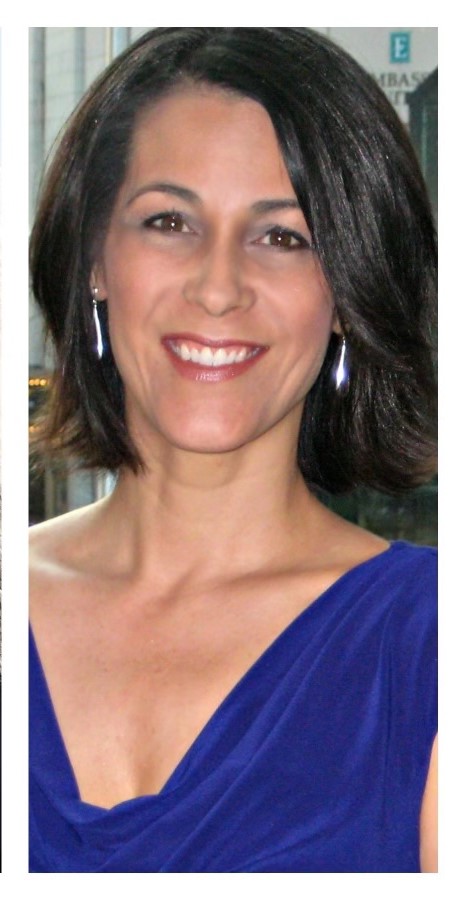 "Dancing Like the Stars" is the Paramount's largest annual fundraiser, and the funds raised by this event assist in keeping the Paramount's doors open. "This was an opportunity to be a part of that effort. It is a beautiful piece of history that should not be lost on future generations," Keith said.
She shared a little of the history of the Paramount, which was built by John Eberson and opened in 1929. The beautiful entrance has thousands of hand-laid tiles, a high theater ceiling is painted like a sky, and original statues line the walls, she said. Of the 155 similar theaters built by Eberson, the Paramount is one of only 12 remaining in the United States. In 1989, the Paramount, which had stood empty for four years and in disrepair, was a few weeks from being demolished and turned into a parking lot when a group called The Paramount Heritage Foundation saved the building, and renovated and reopened the theater in 1995.
While the Keiths are in the midst of doing their own second round of renovations to their historic home, she said their renovations "are nowhere near the scale of the Paramount." But the Keiths can "definitely appreciate the blood, sweat and tears that go into such a task," and is one reason Laura Keith is "passionate about keeping the Paramount alive and thriving."
To vote — for $1 per vote' for Noblesville's Laura Keith and instructor Diana Miller of Fishers — or learn more about the "Dancing Like the Stars" fundraiser, or to buy tickets or make a donation, visit dltsanderson.org

Contact Betsy Reason at betsy@thetimes24-7.com