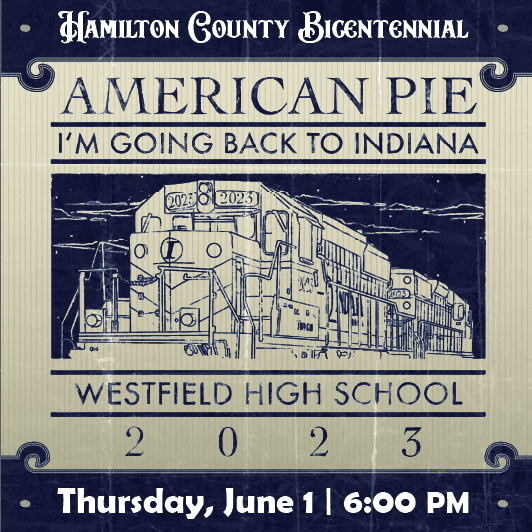 The Hamilton County Bicentennial commemorates the county's 200 years of history and takes place throughout 2023. The month of June has been designated as the celebration of Washington Township. This event is being presented by the Westfield Washington Township, Westfield Welcome, the Westfield Chamber of Commerce and Downtown Westfield Association.
Westfield High School's "American Pie" concert reminds us how much WHS rocks. This is a themed concert that takes the audience on a journey through history via music. The theme for this year is "I'm going back to Indiana". The student performers and the school's professional house band, led by Mr. Jeff McLaughlin, are top tier. This is a free concert and will be a reprise of their May fundraiser. Merchandise will be available for purchase. The concert begins at 6:00 pm.
The Westfield Farmers Market will take place from 5:00 pm – 8:00 pm in Grand Junction Plaza just north of the stage. 
VIP Package
While the concert is free and open to everyone, VIP Packages are available and include a 10'x10' reserved area on the Great Lawn for up to four people, two commemorative bicentennial blankets, a Hamilton County Bicentennial cooler bag, and a graze box from 317 Charcuterie for $200.