May 27, 1936, Tuesday, September 5, 2023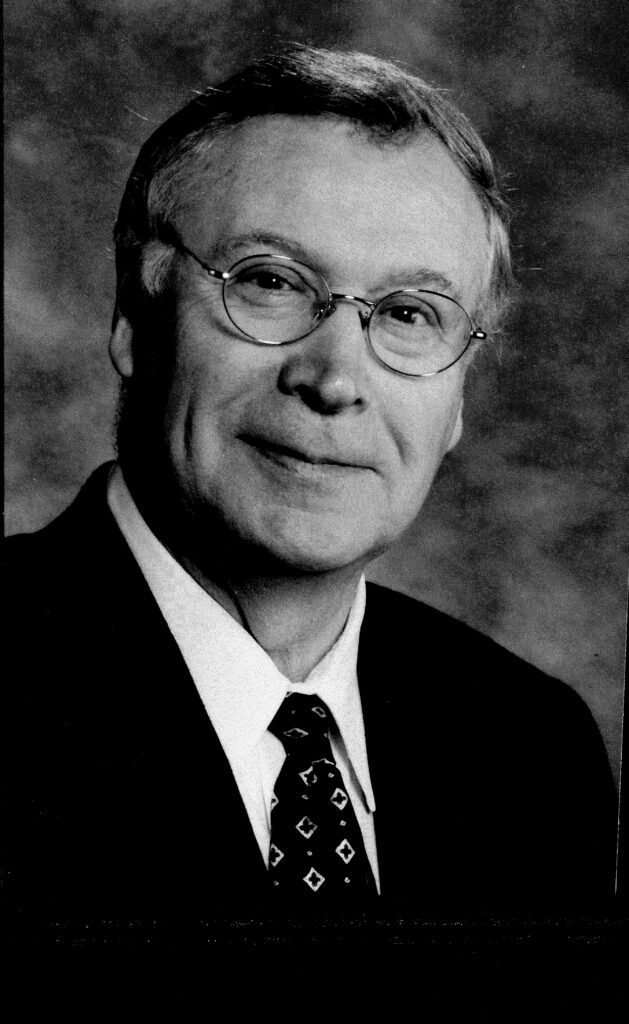 Dr. Meredith Lee Carter of Carmel, Indiana passed away on September 5, 2023 surrounded by his family and his loving wife of 60 years. He was born on a small farm on May 27, 1936 in Cutler, Indiana to Leona and Cleon Carter. He was the first of fourteen children.
A basketball star at Cutler high school, he received a scholarship to Butler University where he became known affectionately as "Stretch". During college he worked at the Indiana State House where he met the love of his life Nellie Elizabeth Carter (Karnes). They were married on December 22, 1962.
He received a Bachelor's and Master's degree from Butler and eventually earned his Doctorate in Educational Administration from Ball State. After his tenure as a biology teacher and an administrator, he became the Academic Dean of Ivy Tech in 1971 and later became the Vice President/Chancellor of Ivy Tech Community College in Indianapolis from 1983-2004.
Dr. "Stretch" Carter imparted his wisdom and knowledge to countless numbers of students, preparing them for promising futures. He consulted with business leaders and government officials, developing cooperative relationships with business, industry, educational institutions and state and local government. He was able to foster agreements with Indiana University and Purdue as well as other local and international colleges. He helped to make Ivy Tech Community College into a thriving educational hub.
With a lifelong passion for service, he lent his expertise to numerous boards over the years, including Janus Developmental Services, the Mental Health Association of Indiana, Fund for Hoosier Excellence, and The Greater Indianapolis Progress Committee.
Elected to the Hamilton County Council in 1983 he was a beloved figure in local politics for over 30 years. His quiet and humble approach to service resulted in him touching the lives of countless people during his lifetime of work and community participation.
He was honored with many awards including the Sagamore of the Wabash by Governor Frank O'Bannon, the Outstanding Appreciation award from the AFL-CIO Community Services, and the Distinguished Service Award in Support of Adult Education from the Adult Education Association of Indiana. He was known in the community as a leader in the State of Indiana.
He loved to travel and was always seeking out colleges and businesses to visit and connect with. Always open and friendly, his deep interest in people's lives touched those around him, even strangers at times.
Married for 60 years, he and Nellie raised his three sons, finding time to be involved in sports and educational endeavors throughout the years. He was a very proud and loving grandfather who encouraged and cheered on all his grandchildren.
In addition to his parents, Meredith was preceded in death by brothers, Max and Jerry; sisters, Marilyn and Madonna.
He is survived by his wife, Nellie; three sons, Chad (Susan), Todd (Shanti) and Michael; seven grandchildren, Patrick, Andrew, Madison, Alexis, Hazel, Ava, and Vella; and his beloved nine siblings, Martha, Myra, Myron, Jim, Janet, Joanne, Jon, Jill, and Jeff.
His siblings Max, Madonna, Marilyn, and Jerry preceded him in death.
In memory of Meredith, contributions may be directed to the Ivy Tech Community College Scholarship Fund.
Bussell Family Funerals is privileged to assist the family in arrangements.